ETFA 2020 Keynote Speakers
We are proud to announce the following keynotes by esteemed researchers at the conference.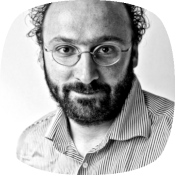 Dr. Niki Popper
Coordinator of COCOS - "Centre for Computational Complex Systems", TU Wien, Austria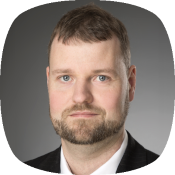 Dr. Benjamin Klöpper
Senior Principal Scientist, ABB Corporate Research, Germany
Keynote by Dr. Niki Popper
Simulation Based Decision Support - the COVID19 Crisis in Austria
Based on various data resources, which are changing every day, the pressure of reliable and evidence based decision support increases. Supporting this goal on behalf of the Austrian government, we choose an agent-based model. These models are a key tool for simulating the spread of COVID-19 and for simulating the effect of measures to restart the Austrian economy. Agent-based modelling is nevertheless highly challenging with respect to a discrepancy between perception and reality in the modelling process. Hence, for reliability the models need to be calibrated by accurate data on the behaviour of people and actual disease spread. In this talk we will discuss the process of model selection, implementation and problems of parametrisation, calibration and validation.
This talk will make an effort in defining levels of autonomy for a manufacturing industry. The step towards autonomy will be illustrated by recent examples from industrial applications. One important observation is that while the automotive standards focus completely on operation of the car, it is for process and manufacturing industry equally important to take steps towards also autonomous engineering and autonomous maintenance.
Nikolas "Niki" Popper studied Mathematics in Vienna, Barcelona, Catalonia (Spain) and Moscow, Idaho (US), failed in studying Jazz Theory and Philosophy and received his ScD (Dr.techn.) at TU Wien. He is coordinator of COCOS "Centre for Computational Complex Systems" at TU Wien, as well as chairman of DEXHELPP, the COMET K-Project (Decision Support for Health Policy and Planning), which is dedicated to the development of models and to efficient and safe use of data for decision making in health systems. His main research interests are theory and applications of modelling & simulation of dynamic and complex systems, especially: coupling of models & comparative modelling & simulation as well as calibration and validation concepts and domain and application integration of simulation models like for health system research and model based HTA (Health Technology Assessment). He worked as science editor and journalist and co-founded two successful companies, the production company drahtwarenhandlung for scientific films, data journalism and computer animation and the R&D company dwh GmbH for technical solutions and simulation services, dedicated to develop new and innovative pipelines from the basic idea for a data driven analysis up to a ready for market solution. He is executive Board Member of EUROSIM and ASIM and Founding President of ISPOR Austrian Chapter. Niki Popper is married and is father of two children.
Keynote by Dr. Benjamin Klöpper
Machine Learning to support Plant Operations - Opportunities, Good Practices, and Challenges
To deal with the challenges, we developed a four-step co-innovation process at ABB. This process helps to manage the multidisciplinary nature of machine learning development projects. The four steps are: identification and value proposition articulation, data inspection and collection, AI and analytics modelling, and deployment of the solution.
Artificial Intelligence becomes important core technology of soft power in terms of global technological development, which has a wide spectrum of applications including robot integrated manufacturing automation, industrial cyber-physical systems (iCPS), internet of things, etc. The aforementioned issues, challenges and opportunities will be the focus of this presentation including some exemplary best practices and research results with video demo from NTU iCeiRA Lab.
Along these four steps, several lessons learned are presented as good practices. However, even with the good practices some challenges remain. Related research questions like out-of-distribution detection, small data machine learning and combination of expert knowledge and machine learning will conclude the talk.
About Dr. Benjamin Klöpper
Benjamin Klöpper studied business informatics at the University of Paderborn. From 2000 until 2008 he worked at the Fraunhofer-Anwendungszentrum für Logistikorientierte Betriebswirtschaft. In 2009, he received his PhD for his work on AI planning for mechatronic systems at the University of Paderborn. After his PhD he was a guest researcher at the Daimler Research Center in Ulm and developed data quality tools for assembly line balancing. From 2009 until 2011, he joined the National Institute of Informatics in Tokyo as a post-doc researcher in the area of self-adaptive software systems. In 2012 he joined ABB Corporate Research and in his time at ABB worked as lead researcher and project leader in various research projects on industrial big data, machine learning and artificial intelligence. He was the topic coordinator for the industrial internet of things and machine intelligence in the software research of ABB. Currently Benjamin is Senior Principal Scientist.
You can download the keynote slides here. You must use the same password as the conference proceedings to unarchive the zip file.