Industry Afternoon
The Industry afternoon of the ETFA'2020 is dedicated to future networks for innovative factory automation applications with a focus on TSN and 5G networks. Ubiquitous connectivity is one of the main enablers for innovative Industry 4.0 applications. Deploying Time-Sensitive Networking (TSN) is an ongoing trend for wired industrial Ethernet solutions, whereas 5G has a huge potential to provide wireless connectivity for a wide range of innovative use cases. Both technologies will be addressed in the Industry afternoon by four presentations of well-known industry experts from the companies ENGEL, B&R, Huawei and Ericsson.
Therefore, the Industry afternoon will offer an excelent opportunity to discuss upcoming hot topics and exchange views between researchers and practitioners from academia and industry. We are pleased to welcome you at EI8 and EI9 or online.
Session Details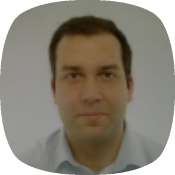 Mattias Konnerth
Engel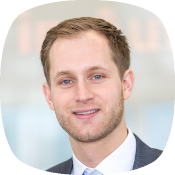 Stefan Bina
Product Manager - Industrial IoT Network Solutions, B&R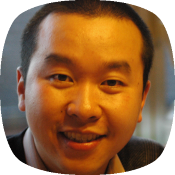 David Lou
Chief Innovation and Strategy Officer, Huawei Technologies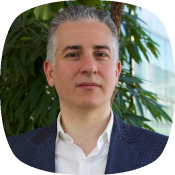 Afif Osseiran
General Vice Chair of 5G-ACIA / Ericsson
Presenter: Mattias Konnerth
Title: Use cases for deterministic Ethernet in injection moulding
Bio of the speaker: Mattias is with Engel Austria GmbH, working in the department for development control technology, where he is leading a team responsible for software architecture for control software. The main topics of him and his team are distributed realtime systems and OPC UA modelling. Engel is member of the EUROMAP (umbrella organization of the European plastics and rubber industry). Mattias is representing Engel in the Euromap79 working group, which is defining an OPC UA interface between injection moulding machines and robots. Mattias is holding an M.Sc. in Mechatronic and Business Management from the Upper Austrian University of Applied Sciences.
Presentation Slides: Click here to download the talk slides.
---
Presenter: Stefan Bina
Title: Real-time OPC UA over TSN applications for next generation machine- and factory automation
Bio of the speaker: Stefan is responsible for Product Management of Industrial Iot Network Solutions and technology marketing at the headquarter of B&R Industrial Automation. Thereby he focuses communication technologies such as OPC UA (over TSN) and POWERLINK. He is a strong supporter of open standards since they are the enablers of an Industrial IoT transformation. Before his current position at B&R, Stefan worked for several companies in the field of electrical engineering and automation, like Baumüller, Bilfinger and Fronius. He received his M.Sc. degree in electrical engineering and business from the University of Technology Graz in Austria.
Presentation Slides: Click here to download the talk slides.
---
Presenter: David Lou
Title: Smart Factory with Intelligent Edge Control Enabled by New IP based Networking
Bio of the speaker: David Lou graduated as Ph.D. in Electronic Engineering at Ghent University in 2005. In the same year he joined the Alcatel-Lucent Bell Labs Application Research team. He has a leading involvement and management role in several European and national research projects (Giant, Smart Touch, Metaverse1, Mistra, Shift-TV, etc.), standardisation bodies (MPEG). In 2016 he joined Huawei Technologies as a Chief Researcher responsible for steering key network technology innovation and collaboration with industrial and academic partners. His research interests mainly covers IoT/IIoT/I4.0, industrial networking and connectivity, deterministic communication, video streaming and transportation, and immersive communication. He is the co-chair of the IIC Networking Task Group and has been actively involved in relevant standardization activities. He has (co-) authored more than 30 scientific publications and 20 patents.
Presentation Slides: Click here to download the talk slides.
---
Presenter: Afif Osseiran
Title: 5G for the Industrial IoT – An Overview
Bio of the speaker: Dr. Afif Osseiran is director of Industry Engagements & Research at Ericsson's headquarter in Stockholm. He is also vice chairman of the 5G-ACIA alliance and a senior member of IEEE. His main responsibility is to bridge insights, tactics and strategies between technology, research/standardization and industrial sectors such as manufacturing. He holds a doctorate degree from the Royal Institute of Technology (KTH), Sweden, a master's degree from École Polytechnique de Montreal, and another one from INSA Rennes, France. Since 1999 he has held several positions at Ericsson in various units (such as product, research and strategy units). From 2014 to 2017, he was director of radio communications at the Ericsson CTO office with the main responsibility to develop the strategy for 5G and Industrial IoT. From 2012 to 2014, he managed METIS, the EU 5G flagship project. Moreover, he has authored over 70 inventions, technical journals, conferences and white papers. He also co-authored the first comprehensive book on 5G with Cambridge and two books on IMT-Advanced with Wiley.
Presentation Slides: Click here to download the talk slides.